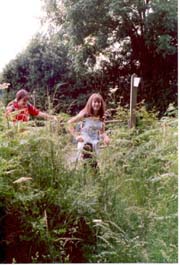 The villages of Durley and Durley Street cover a wide area of mostly scattered dwellings, and farms. The Church of the holy cross, with it's wooden clad spire stands isolated atop a hill, halfway to Horton Heath, enjoying fine views. This is truly "hacking" country, the horse population seemingly greater than that of human beings.
With their many footpaths and two fine pubs,(Farmers Home and Robin Hood), the villages are also very popular with walkers.
There is a village hall and a primary school,but older children must travel away for secondary education, usually to the Wyvern Technology College in nearby Fair Oak.
To the south is Durley Mill, now a private residence, standing alongside the babbling stream, which is the fledgeling Hamble river.