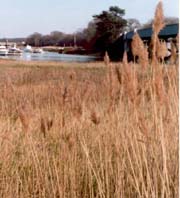 Disproportional to its small size, Bursledon has a vast amount of history. In the ninth century, it was the location of the battle of Brixdone, during which, the men of Alfred The Great of Wessex, defeated a Viking invasion force, sinking twenty of their longboats in the river. The Viking dead were reputed to have been buried, on the site of St Leonard's church, which was built by French monks, in 1230.
The 16th century, saw the sinking of Henry V's flagship, The Grace Dieu in a storm. Her remains can still be seen at low tide. In the 18th century, HMS Elephant was constructed here, probably on the site of the present day Elephant Boatyard. It was on this ship that Lord Nelson planned the battle of Copenhagen, famously raising a telescope to his blind eye.
Daniel Defoe, of Robinson Crusoe fame,worked in the Bursledon shipyards, surely the inspiration behind his many tales of seafaring folk.
Bursledon had other important industries in the past, Salt was extracted from the tidal mudflats. Corn was ground in the windmill to the west, until the 1880's, and the brickworks, to the east of the village, provided, amongst many other projects, the bricks which line the Suez Canal. Both the windmill and brickworks, are popular visitor attractions.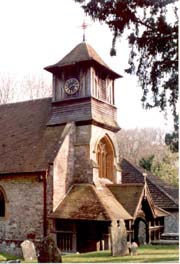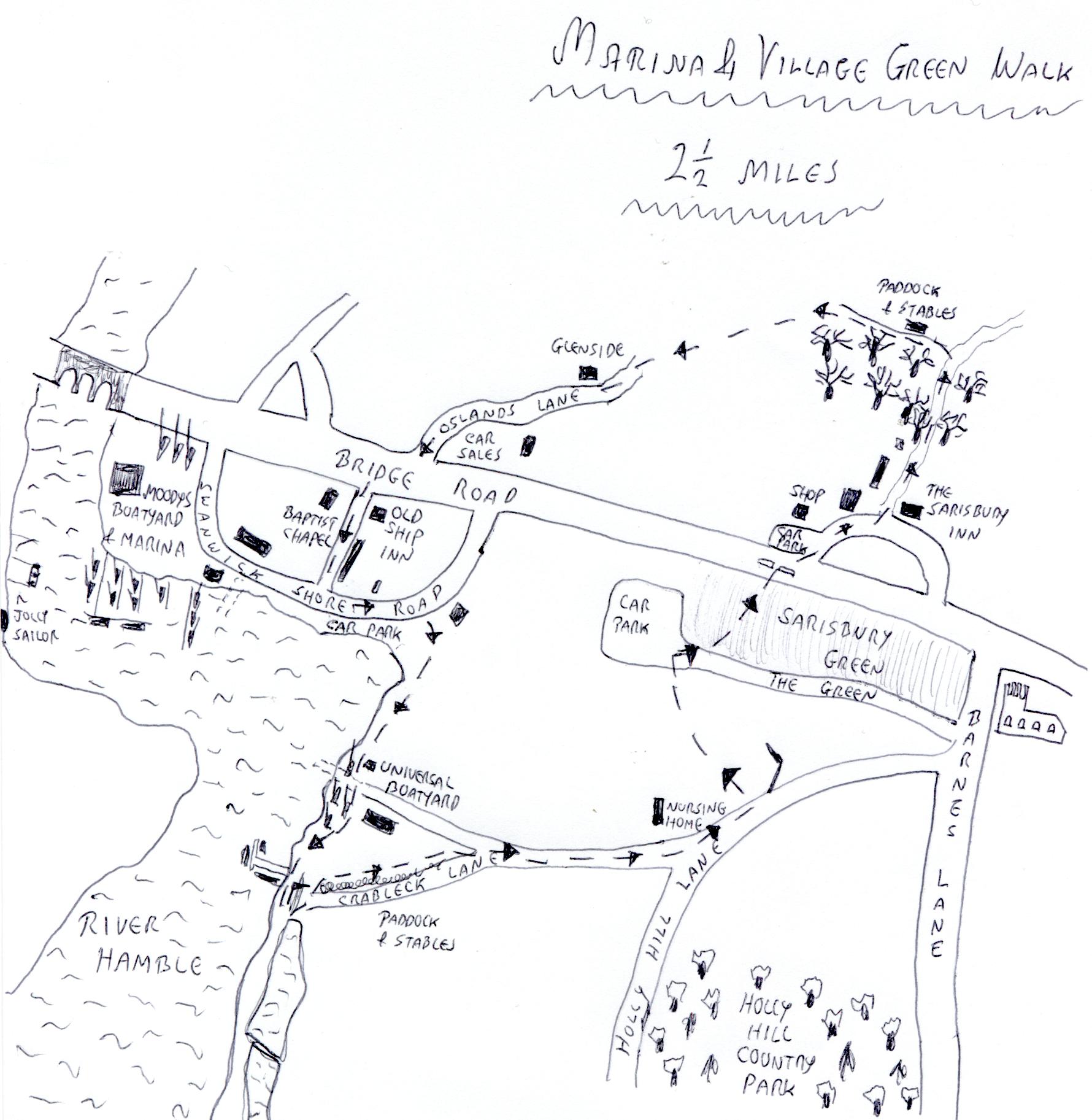 CLICK ON THUMBNAIL FOR WALK MAP